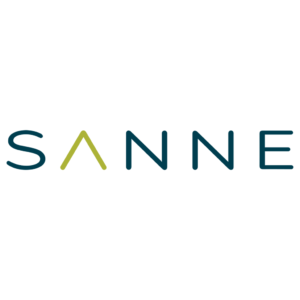 About Sanne
SANNE is a leading global provider of alternative asset and corporate administration services.
Established for over 30 years and listed as a FTSE 250 company on the Main Market of the London Stock Exchange, SANNE employs more than 1,700 people worldwide and administers structures and funds that have in excess of £250 billion of assets.
As leaders in our field, we deliver tailored fiduciary services to a highly valued international client base through a global network of regulated businesses within 21 leading financial jurisdictions spread globally across the Americas, Europe, Africa and Asia-Pacific. We service clients through a number of specialist businesses which are led by directors with extensive asset class and market experience. They in turn are supported by multifunctional teams aligned to the specific requirements of each client, across one accredited platform.
We provide services in private debt and capital markets, real estate, private equity, hedge, institutional, executive incentives, private client and investment treasury services.
Client service is paramount at SANNE. Each client has a lead director who is the single point of contact for the client and is involved in all elements of the client account.
For more information about SANNE please visit www.sannegroup.com
Role summary
Sanne Group d.o.o. Beograd a Sanne Group Company, is a premier fund administration service provider of alternative assets located across the globe. SANNE is a fast growing firm expanding its operational support model with resources located in Belgrade.
We are recruiting for an Investor Services intern, which is a unique role that integrates finance, communications, compliance and technology concepts to support private equity fund clients and their investors.
The Investor Services intern will process investor data, capital calls, distributions, tax documentation and perform ad hoc projects. This role is a combination of administrative and accounting work with a growing team.
Key responsibilities
Data Review;
Data entry/update;
Strong written and verbal skills;
Proficiency in Excel and Word;
Ability to multi-task;
Additional ad-hoc responsibilities as assigned;
Special projects as assigned.
Skills / experience required
3rd or 4th year student of the Faculty of Organizational Sciences (preferred study groups: Management and Quality Management and Standardization);
Strong PC skills including Outlook, Word, Excel and PowerPoint;
Strong communication skills – oral and written;
Strong attention to detail;
Proactive, self-motivated and goal oriented;
Ability to work under tight deadlines and pressure.