Finance (Credit and Treasury) Trainee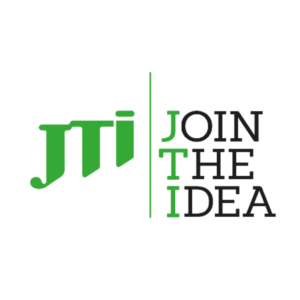 Japan Tobacco International (JTI)

We're JTI, Japan Tobacco International and we believe in freedom. We think that the possibilities are limitless when you're free to choose. In fact, we've spent the last 20 years innovating, creating new and better products for our consumers to choose from. It's how we've grown to be present in 130 countries.
But our business isn't just business. Our business is our people. Their talent. Their potential. We believe when they're free to be themselves, grow, travel and develop, amazing things can happen for our business.
That's why our employees, from around the world, choose to be a part of JTI. It's why 9 out of 10 would recommend us to a friend. And why we've been awarded Global Top Employer status, nine years running.
So when you're ready to choose a career you'll love, in a company you'll love, feel free to #JoinTheIdea.
Learn more: jti.com
Currently, we are recruiting for a position of:
Finance (Credit and Treasury) Trainee
Based in Belgrade
Main responsibilities:
Carries out payment procedures
Communicates with colleagues from JTI Business Service Center  and with the main bank of the company in processing payments
Inputting data such as daily exchange rates, FX conversion deals, as well as credit line withdrawals, rollovers  and repayments into the SAP system
Participates in month end closing process and bank account reconciliations within the SAP system
Conducting Anti-Money Laundering control of customer payments for all entities within JTI Adriatica region
Performing administrative tasks such as: preparation and dispatch of requests for issuing bank guarantees, requests for opening e-banking accounts, requests for issuing Corporate Business Cards, requests for credit line withdrawals, rollovers and repayments, for all entities in JTI Adriatica region
Main requirements:
Final year student or recent graduate
Good knowledge of English, both written and spoken
Knowledge of MS Office suite, Excel in particular
Attentive to details
Analytical  person
We offer you an opportunity to develop in a friendly, dynamic and stimulating environment and international exposure, as well as learning and development opportunities.
We are welcoming applications until  March 21, 2023 included.