Engineering Virtual Learning Program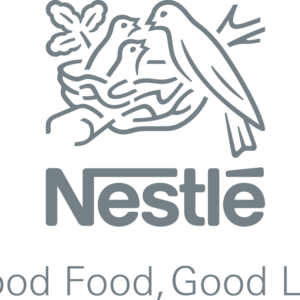 Nestlé is a leading Nutrition, Health and Wellness Company present in 191 countries worldwide with more than 2000 global and local brands such as Nescafé, Nesquik, NAN, Začin C, Thomy, Kit Kat, Friskies Nestlé Adriatic, founded in 2003, employs over 700 employees and covers Serbia, Croatia, Bosnia & Herzegovina, Montenegro, Macedonia, Kosovo and Slovenia.
The Company is led by Nutrition, Health & Wellness Strategy, therefore our mission is to improve quality of life and contribute to healthier future.
Nestlé factory in Surčin produces more than 16,000 tons of food every year, and our brands (Thomy mayonnaise, Spice C, Mustard C, Chicken soup C) are among the most popular in this area. Nestlé Factory has implemented Total Performance Management, an advanced methodology that ensures the progress of our employees, work environment and results.
Engineering Virtual Learning Program
Join Nestlé's Virtual Engineering online learning programme dedicated to final year students and fresh graduates from technical faculties, eager to develop in a multinational company.
If you want to expand the knowledge gained during university, apply now and learn the practical side of the engineering from the biggest FMCG company in the world!
Our experienced and diverse professionals from Engineering team of Surčin Factory will offer you the opportunity to:
discover our secrets in Engineering department
learn more about Nestlé Maintenance Strategy & Factory Maintenance Planning Process
hear more about Automation Strategy
practice skills like Leadership, Self awareness, Communication, Flexibility
have a real hands on experience, working alongside students from different faculties to meet various perspectives
gain practical knowledge (and some prizes) by completing case study and online games
All you have to do? Be curious, agile, openminded and be available to log into our interactive workshops that will take place during October 26th – November 15th.
What else do you need to know?
Participation is free and all workshops will be held virtually, on Microsoft Teams
We have a limited number of 8 participants
The workshops are organized from October 26th – November 15th
Application deadline is October 20th
Please pay a special attention that applying does not guarantee your attendance at the Nestlé's Virtual Engineering online learning programme. Since the number of participants is limited, all applications will be reviewed carefully and a phone interview selection will take place afterwards.
If you think that this opportunity is in line with your professional and personal growth, please send us your resume via email Human.Resources@rs.nestle.com not later than 20th October 2020. We care about all who showed interest and applied for this programme. We inform all after end of the selection process, not later than 4 weeks.