Customer Solution Analyst – Nestle Adriatic S d.o.o.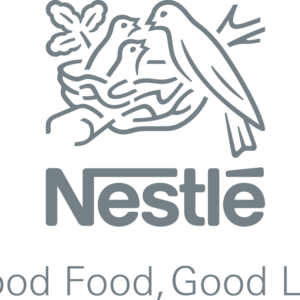 Nestlé is a leading Nutrition, Health and Wellness Company present in 191 countries worldwide with more than 2000 global and local brands such as Nescafé, Nesquik, NAN, Thomy, Kit Kat. Nestlé Adriatic, founded in 2003, employs over 700 employees and covers all former Yugoslav countries (with headquarters in Belgrade). The Company is led by Nutrition, Health & Wellness Strategy, therefore our mission is to improve quality of life and contribute to healthier future.
Here at Nestlé, we are looking for a dynamic individual, with fresh new ideas, pragmatic team player with a genuine integrity and with desire to achieve, to join our Customer Service Team in Belgrade at the position of:
Customer Solution Analyst (m/f)
Temporary position
Your responsibilities
Complete and resolve all demand capture failures within defined service level agreement
Contact customer or internal contact to resolve blocked orders within SLA
Contact customer, when required, to propose mitigation actions due to Out of Stock risk and keep updated the Out of Stock Repository
Apply the mitigation agreed with customer if related to already existing orders or Request to Order Fulfilment to setup the mitigation action for future orders
Manage Stock Allocation issue that requires a customer contact
Contact the customer and propose a resolution in case of Transportation issue related to Load Optimization, Carrier Selection, Appointment Scheduling and Delivery delay
Be the principal contact for the customer for all returns and refusals
Assess Compliance of Returns Requests according to Market Return Policy Conditions and ensure all relevant documentation is in place for analysis of credit/debit value
Manage the execution of Refusals with Customers & Transport and receive and archive all relevant information of the case
Provide guidance and help with missing documentation -when needed- to Claims Management on the returns and refusals acceptance / non acceptance
Ensure regular monitoring of open orders as per steps and frequency defined in SOP Standard Operating Procedures and Standard Routines
What we offer
Personal and professional development
Private health insurance
Focus on healthy life style
Work in diverse teams
Trainings
Modern work environment
What will make you successful?
Ideally, you are a proactive person with strong self-management skills and ability to complete daily procedures and responsibilities without direct supervision.
You have a bachelor degree, you are focused on achieving results and providing superior service to our customers. You are orientated on details and able to work in a fast-paced environment.
You have good knowledge of English language and MS Office package.
What are you waiting for?
If you are interested in this career opportunity and what to join our team, please submit your application. We review all applications on an ongoing basis, so please do not delay your submission.
By sending us your CV you also give us the right to collect and process your personal data, as part of our candidate registration process.
In order to ensure safety all interviews will be done virtually.
If you think that this opportunity is in line with your professional and personal growth, please send us your resume in English or Serbian. Candidates who will be invited for interview will get a notification latest 4 weeks after advert expiry. All other applicants will receive official notification after end of the selection process.