Accounting Analyst – Sanne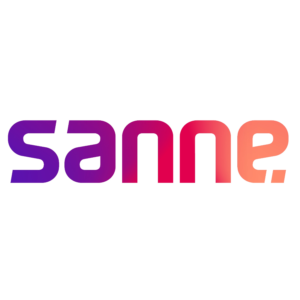 Job description
Role summary:
Accounting Analyst works on Private Equity clients. The role includes fund accounting activities and financial reporting duties, such that the candidate is involved in all aspects of accounting services to our portfolio of Private Equity clients.
This role holder will be responsible for the day-to-day controller functions of various partnerships. The individual will work as part of a team servicing clients. Position will collect necessary documentation, work on Fund and partner accounting, cash management and operations, investment portfolio accounting, general and partner carried interest.
Key responsibilities:
Fund and Investor Accounting
Monitoring and recording daily cash activity;
Preparing daily journal entries;
Preparing monthly bank and brokerage reconciliations;
Preparing fund financial statements, including footnotes and supporting schedules;
Coordinate and support year-end audits;
Cash forecasting and budgeting;
Preparing capital calls/distributions/ allocations;
Partner capital balances;
Preparation of various investor requests;
Additional assistance per client request.
Portfolio Accounting
Track portfolio company transactions (purchases, income, liquidity);
Monitoring investment performance and calculating returns;
Additional analysis of financial data;
Waterfall calculations;
Additional assistance per client request;
Any other duties in the scope of the role that the company requires.
Requirements
Skills / experience:
Financial accounting and reporting knowledge;
Approximately 1-2 years of accounting experience;
Bachelor's degree;
Excellent written and verbal communications skills;
Fluent in English;
Highly motivated with ability to multitask;
Strong Excel and data analytical skills.
Useful Information:
If your application is shortlisted, one of our colleagues from Recruitment team will contact you to schedule the initial interview. You can expect two rounds of interviews and an excel/accounting test. First round of interviews will be conducted by Recruitment team representative and two colleagues from our Client Services team. At the moment, first rounds are conducted via MS Teams video calls. If you are shortlisted for final round, you would be expected to come to our office and conduct an excel/accounting test. Following the test, you will have an MS Teams video call with our Directors. We will get in touch no later than two weeks after the final round. All applicants will receive feedback once the recruitment process is finalized.
What we offer:
Work in a positive, dynamic environment;
In-house and external professional trainings;
Possibility for advancement;
Competitive salary and additional benefits;
Private Health Insurance;
Team Building and CSR activities;
Flexible working arrangement;
Full time role – Monday to Friday, 11am-7pm.
Apply here: https://sannegroup.recruitee.com/o/accounting-analyst-belgrade/c/new